We are your local professional commercial locksmith, and we are dedicated to helping you keep your business secure. Through availability, repairs, installations, rekeying, and replacements, we are able to tailor solutions to your specific situation and needs. Regardless of the size or state of your business, we are your local lock experts.
We are Always Available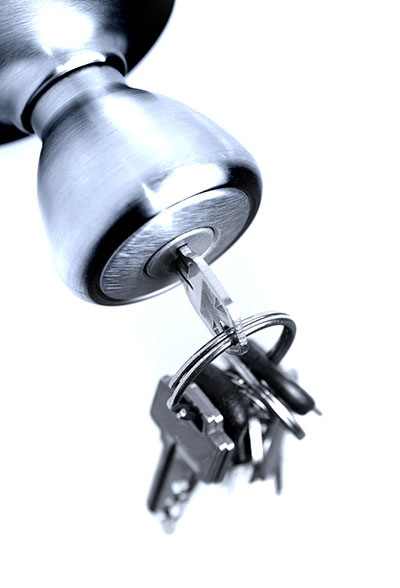 Our commercial locksmith services are available whenever you need them. We offer our professional services 24/7, and as a result you will never have to be worried about, for example, getting locked out. If your business runs around the clock, or you often go in late at night, there may be a time when you find yourself locked out or in a similar situation. Our fast response service is here to make sure that we are able to help you whenever you need it.
Commercial Locksmith Services for Your Safety
We recommend either replacing or rekeying commercial locks when you take over a new office or other business space, and our experts are able to help you with doing so. The decision to rekey or replace comes down to many different factors, and we will help you assess your situation to make the best choice. Rekeying or replacing locks increases security, and gives you control over how many people are able to open the locks. Key control is a major contributor to security, so if you know how many keys are in circulation which are able to open your locks, you are able to maintain a higher standard of security.
Upgrade and Gain Control
Upgrading your lock system can greatly increase the security of your assets. As professional business locksmiths, we are able to help you choose the best system for your situation. Both keyless entry systems and master key systems have their advantages and disadvantages, and it is important to us that you are aware of the differences, and make the best decision possible. Both of these systems will offer you a greater degree of control over your business and the number of people who have access to it. Regardless of which one you choose, we can install it for you, and repair it should the need arise.
We offer commercial locksmith services ranging from rekeying to installations and everything in between. Take action, and keep your business secure with commercial locks and upgraded systems.
Contact us today for all your locksmith needs, and take charge of the locks in your business.